Academy of Health Professions Educators is a registered national non-governmental organization of like-minded health professionals who have keen interest in the development and advancement of health professions education in India. The core purpose of this organization is to improve the standards and quality of health professions education in India at all levels – undergraduate, postgraduate and continuing professional development in alignment with the goals of SEARAME and WFME.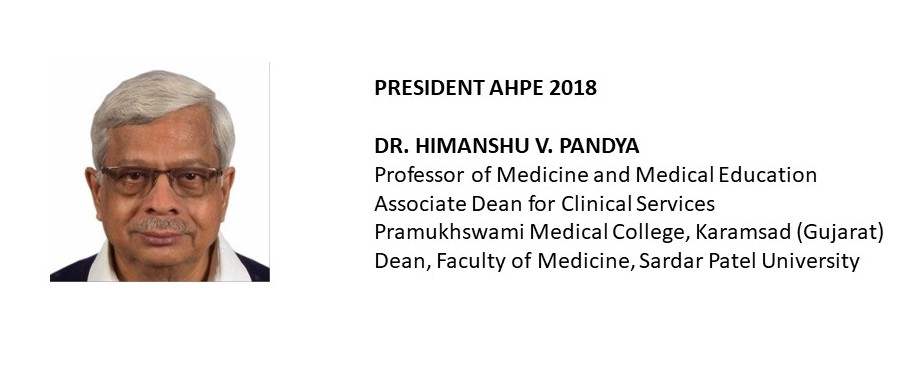 Very warm greetings!
I write this message with immense sense of honour and pleasure. I take this opportunity to thank the members for reposing faith in me and bestowing the responsibility of leading this Academy.
India's health system is facing a crisis of grave magnitude due to rising incidences of violence against health care staff. Over the past few years, articles have appeared in lay press and medical journals on this issue. Authors of these articles have cited various factors responsible behind this problem. They also propose various strategies including curricular changes to handle and prevent such situations. However messages on physicians' groups on social media suggest that there is growing sense of cynicism in the medical community. This is indeed a worrying sign for the profession. Read further
NCHPE 2019: 11th National Conference of Health Professions Education
7-9 November 2019
KLE's Jawaharlal Nehru Medical College, Belagavi
Conference Theme: Transformative health professions education: From theory to practice
Details awaited